Ken Dropiewski, Founder – editor, writer
Ken is a Managing Director with McDermott + Bull Executive Search and has been in the cardiac, interventional, and vascular space for over 20 years.  His philosophy is not to simply "fill roles" but to truly transform an organization's business by understanding the critical requirements in executive leaders.
Ken holds a B.S. in B.A. in Finance from Central Michigan University and an MBA from the University of Colorado-Denver with a track in Leadership and Entrepreneurial Studies.  He also holds a Certificate for Leadership Breakthrough through Rapport Leadership International.  Prior to beginning his career in executive search, Ken's industry achievements included such prestigious awards as President's Club for Boston Scientific as well as Ring Club and Grand Awards for Johnson & Johnson.  Ken is the former President of the Rocky Mountain Association of Recruiters where he sat on the board for over 6 years.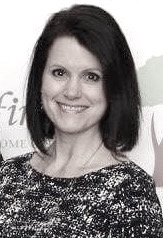 Tammy Emery, Researcher – editor
Tammy has been in the healthcare space for over 10 years.  She has supported and worked for key executives for companies such as Siemens Medical, Fanning/Howey Associates, Inc., and Bekum America Corporation.  In her role as Project Coordinator, Tammy provides the foundation of search assignments and keeps projects in the correct timeline.
Tammy also leads all research and sourcing function where she is an expert in finding and sourcing the best talent in the industry.
Tammy successfully completed the grueling Moore Essentials sourcing training – a best in class training for elite research professionals.
SUBMIT A STORY/QUESTION OR CONTACT US